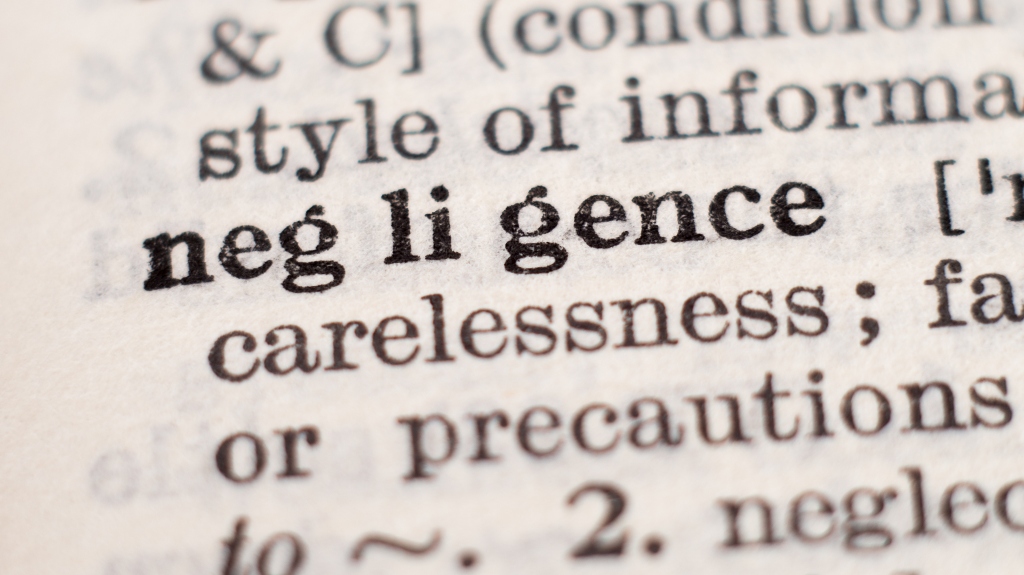 Under Georgia law, if you've been injured by someone else's negligence, you have the right to demand compensation from that person. However, sometimes it is difficult to determine who was at fault, and sometimes that fault doesn't lie entirely in the hands of one person. Life often isn't so simple and clear that one person is 100% at fault for an injury. However, just because multiple people are at fault or just because you may bear some of the fault for your injury doesn't mean you aren't able to recover for someone else's negligence.
What Is Negligence?
Negligence is the legal term for a situation where one person causes an injury to another by breaching their duty of reasonable care. Every person owes a duty of reasonable care to the people around them. But how does one determine what reasonable care is? Well, it is just that – reasonable. The level of care that an ordinary person would have exercised under the same circumstances. What an "average Joe" would have done. A reasonable duty of care is how a reasonable person would have acted in that same situation.
For a negligence claim, four elements must be established. Firstly, if there was a duty of reasonable care. Secondly, if that duty wasn't met, or was breached. Thirdly, that an injury occurred. And, finally, that the breach of said duty resulted in the injury at issue.
This may sound complex, but negligence essentially asks the injured party to show that a person wasn't acting reasonably and that resulted in their injury. For example, a reasonable person is expected to follow basic traffic laws. If they fail to do so, and, for instance, run a red light, and another person is injured as a result, that is negligence.
What Is Comparative Negligence?
Sometimes, an injury occurs and more than one person is to blame. The doctrine of comparative negligence is the legal principle by which judges and juries determine where the fault lies. Sometimes that means that multiple people's negligence contributed to the injury, and sometimes it means that the injured person was negligent and contributed to their own injury.
Some states follow a contributory negligence standard and require that the victim wasn't at all at fault in order for them to recover damages. Those states require that another person (or other people) be 100% at fault. Other states allow the victim to collect even if they were 99% to blame, which is a pure comparative negligence standard. However, Georgia employs a modified comparative negligence standard. This means that in Georgia, you can still collect a partial award for an injury even if you were partially at fault. If the victim is less than 50% at fault, they can collect the remainder of the award from the other person or people at fault.
What Is Modified Comparative Negligence in Georgia?
In Georgia, the victim can only collect if they were less than 50% at fault for the injury they suffered. If they were 49% responsible or less, they may collect the remaining amount of the award, known as partial compensation. A modified comparative negligence standards assigns a percentage of the blame to all parties involved and makes them financially responsible for their portion of the fault. And, unless the victim was more than half responsible for the injury, they may collect.
Richard D. Hobbs & Associates: Georgia Personal Injury Attorneys Fighting for You
Like determining fault, a personal injury case is seldom simple and straightforward. An experienced personal injury attorney can help you navigate the complexities of Georgia's comparative negligence laws. If you or a loved one may have a personal injury claim, contact the experienced attorneys at Richard D. Hobbs & Associates for a free consultation. Our team proudly serves clients across Georgia, in Fayetteville, Peachtree City, Newnan, Jonesboro, McDonough, Hampton, and beyond. Contact us today to discuss how to best pursue your case.