Millions in Damages Recovered for Our Clients in Georgia
After an auto accident, there are countless legal issues you need to address, and our legal team is ready to guide you every step of the way.
The law offices of Richard D. Hobbs & Associates P.C. can first help you get proper medical treatment from reliable healthcare providers.
Then, we can:

Examine your case
Gather evidence
Help you seek financial compensation
It is important that you remember to contact your trustworthy Fayetteville car accident lawyer immediately, since many insurance companies are more eager to place the blame on you, so they do not have to pay as much for your suffering.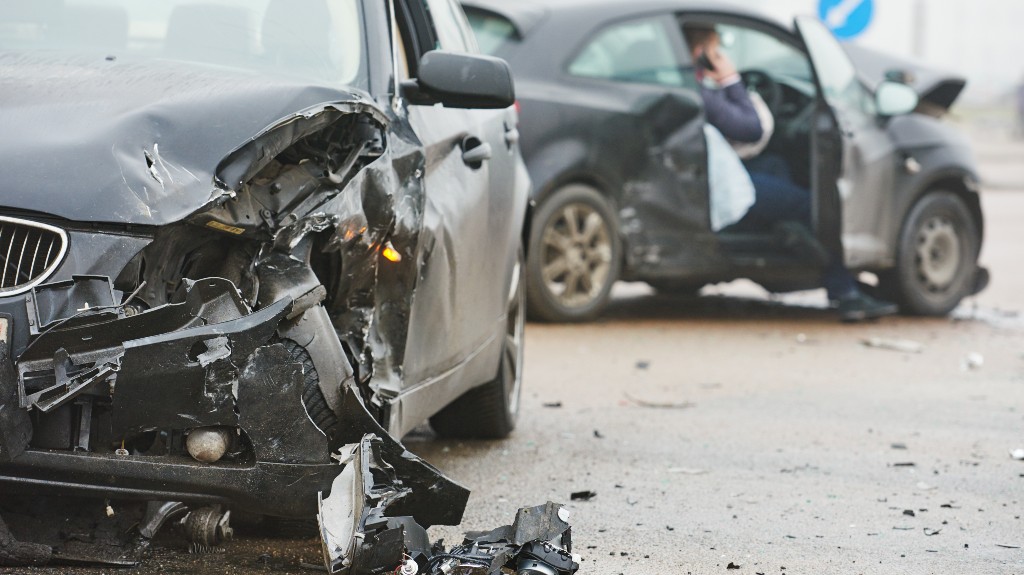 Why Hire a Fayetteville Auto Accident Attorney?
If you were injured in an accident that was caused by a negligent driver, you are likely eligible to recover compensation. However, it can be difficult to recover the full amount of compensation you deserve without a qualified Fayetteville car accident lawyer on your side. No matter what they may say, insurance companies are mainly concerned with saving their company money, not ensuring you that you have the compensation you need to recover from your injuries.
Our firm is experienced in car accident law and knows the ins and outs of what to expect during the entire claims process. Call our auto accident attorneys today to learn more about how we can help you.
Is There a Statute of Limitations on Car Accident Personal Injury Claims in GA?
According to the Georgia Code section 9-3-31, you have two years to file a personal injury claim to recover compensation for your car accident before the statute of limitations runs out. If this happens before you file a claim, you will lose your right to file a claim and recover compensation.
There are some exceptions that can change this two-year time period so it's important to speak to an attorney as soon as you can. Our firm offers free, no-obligation consultations so you have nothing to lose by contacting Richard D. Hobbs & Associates P.C. today.
Who is Liable After a Car Accident in Georgia?
In the event of a car accident, Georgia follows an at-fault rule to determine liability.
At-fault liability – This rule means that the driver who is responsible for causing an accident is also responsible for paying damages through an insurance carrier. This system is opposite to the no-fault rule some states follow, where both the at-fault and injured party file a claim with their own insurance.
Determining Who is At-Fault for a Car Accident in GA
An at-fault law is straightforward in many ways for accidents where only one driver is at fault, however, it's true that most accidents can find more than one party at fault in some way, even if that way is very small.
Georgia's Modified Comparative Negligence Rule
For example, a driver may be considered partially at-fault if the accident occurred while he or she was driving slightly above the speed limit or if he or she failed to use a turn signal. In cases like these, an injured driver can still recover compensation through Georgia's "modified comparative negligence" rule.
This means that an injured party can still file a claim, however, whatever percentage of responsibility they are found at-fault for will be deducted from the overall compensation awarded to them.
For example, if a driver is found to be 10% at fault for the accident, the total compensation awarded to will be reduced by 10%. This rule will only allow drivers who are determined to be less than 50% at-fault for the accident to file a claim.
Proving Liability After a Car Collision in Georgia
In some cases, a car collision might truly be an accident. However, in many situations, a crash happens when one of the parties was negligent in some form. Auto accidents commonly happen while drivers are distracted or not paying. There are many reasons that an individual may have been distracted, including:
Texting or using some other mobile device
Operating the GPS
Listening to music too loudly
Adjusting music or controls
Talking to passengers
Applying makeup
Zoning out
Dealing with children or pets
If the individual was reckless or negligent, they must provide recompense for the traumatic incident that created havoc upon your health, your car, and your mental and emotional well-being. Alternatively, there might be other parties liable as well. If an automobile manufacturer failed to do a complete check on the car's parts, if a construction company did not place proper warning signs near a construction site on the road, or if a municipal entity neglected to remove or fix road hazards, these groups could also be held liable.
Can I File A Car Accident Claim After Insurance Pays?
Most insurance settlements state that the amount in compensation agreed upon will be the only compensation given out to the injury victim, so once you sign a settlement it's usually difficult to recover any further compensation. If you have already signed an agreement, call Richard D. Hobbs & Associates P.C. today to learn how our firm can help you and what options you may have.
Launching an Investigation on a Car Accident
Once you are out of the way of further immediate harm, it is crucial to contact our team so that we can begin a detailed investigation to prove how you deserve compensation for your suffering.
We can demonstrate other parties' negligence through many methods, including:
Seeking the phone records of the other driver, proving they were calling or texting while driving
Examining any photo or video footage from traffic cameras to see if the other party was obeying traffic rules and speed limits
Looking at previous traffic tickets of the other driver, demonstrating their habitual negligence
Examining if a GPS was being used at the event
Call Today for a Free Consultation on Your Car Accident Claim
Being in a car accident is a traumatic experience. In addition to the mental and emotional pain you are feeling, you may also be suffering from extensive physical harm and expensive financial burdens. A minor trip to the hospital can cost hundreds to thousands of dollars. You could also face the trouble of lost wages, both current and in the future. Do not wait to reach out to our devoted Fayetteville car accident attorney for help seeking compensation for your losses.